Chikmagalur, known for its coffee plantations, has much more to offer than just coffee. Tall mountains, rows of waterfalls, and puddles of pools and lakes make it a paradise for nature lovers. You'll also find many temples and historical places to visit in Chikmagalur, apart from the natural attractions.
This scenic hill station has Mullayanagiri, the highest peak in Karnataka. It has several trekking trails near Z Point, Baba Budangiri, Kemmanagundi and more. And you'll also find viewpoints offering intriguing views of sunrise, sunset and surrounding valleys.
You can enjoy a whole day checking out the waterfalls around. ManikyaDhara Falls, Hebbe Waterfalls and Jhari Waterfalls are among the popular falls this hill town has.
In Chikmagalur, you can also spend time at Hirekolale Lake and Ayyanakere Lake. These are among the best places to visit in Chikmagalur in the evening. They boast of a refreshing and soothing atmosphere that will make you fall in love with this place.
Then, a short distance away from the town are Kudremukh National Park and Bhadra Wildlife Sanctuary. They're home to a diverse range of flora and fauna. Chikmagalur also has many architectural marvels with religious importance. You can explore Annapoorneshwari Temple, Sharadamba Temple and Kodanda Ramaswamy Temple, among others.
Chikmagalur has everything you need for a calming getaway in the mountains. You can even take a walk around the coffee plantations and indulge yourself in the aroma of freshly brewed coffee beans.
Now here's the list of places to visit in Chikmagalur in 1 day. You can explore them all in a day or take your own sweet time to check out.
Chikmagalur Places to visit in 1 Day: Mullayanagiri, Baba Budangiri, Kemmangundi, Jhari Falls, Manikyadhara Falls, Hirekolale Lake, Coffee Museum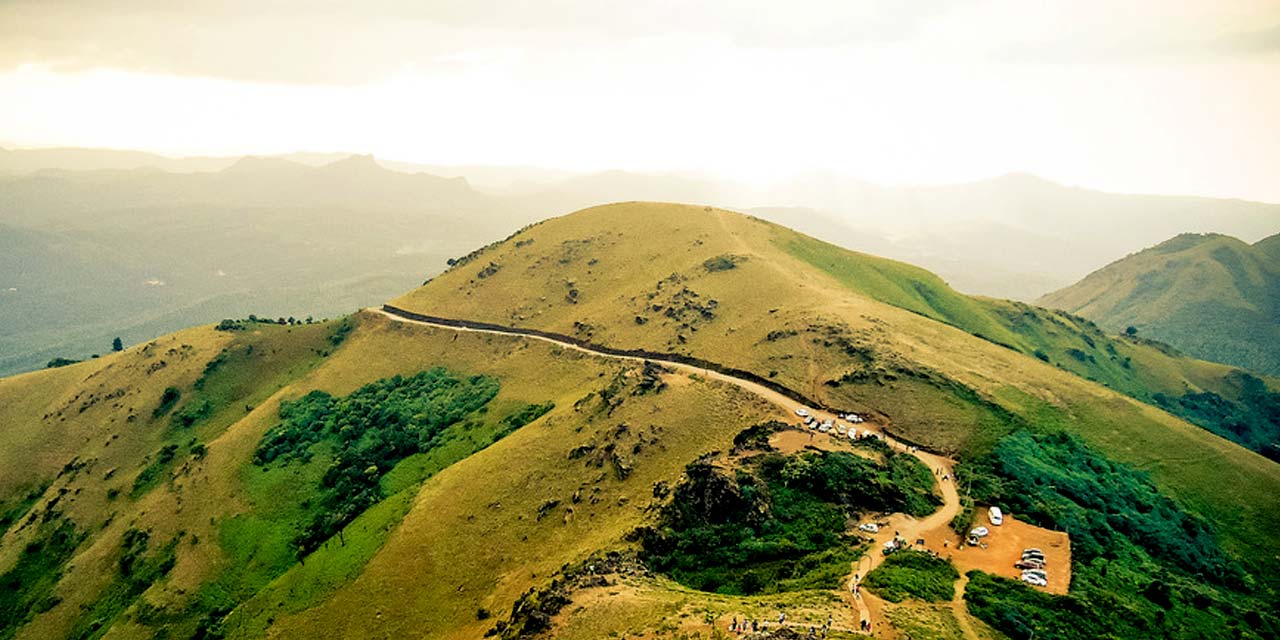 Mullayanagiri is the highest peak in Karnataka and among the popular trekking spots around the town. Its peaceful ambience and raw beauty make it one of the excellent places to visit near Chikmagalur.
It's a beautiful spot for nature lovers. You can get a bird's eye view of the hilly landscape and the surrounding areas. Mullayanagiri is a gem for couples who want to spend a night away in the charming hills. It is also a heaven for those who want to indulge in thrilling activities such as camping and mountain biking.
Things To Do: Camping, Trekking, Mountain Biking
Entry Fee: Free
Timings: 6 AM to 6 PM
Ideal Duration: 2-3 hours
Distance from Chikmagalur: 44 km
Baba Budangiri peak is another tourist spot in Chikmagalur. It is close to Mullayanagiri peak, and it's famous among photographers and trekkers. The grasslands and dense shola forests also offer a variety of plants to explore.
The Kavikal Gandi View Point nearby offers jaw-dropping views of the plains and mountains. You might even spot the wildlife at the Bhadra Wildlife Sanctuary from the top of the viewpoint.
Baba Budangiri is also popular for the shrine of Sufi Saint, Hazrat Dada Hayat Khalandar (also called Baba Budan). Both Hindus and Muslims worship him. The caves in the vicinity are also considered religious.
Things To Do: Pilgrimage, Trekking, Photography
Entry Fee: Free
Timings: 8 AM to 5 PM
Ideal Duration: 1-2 hours
Distance from Chikmagalur: 33 km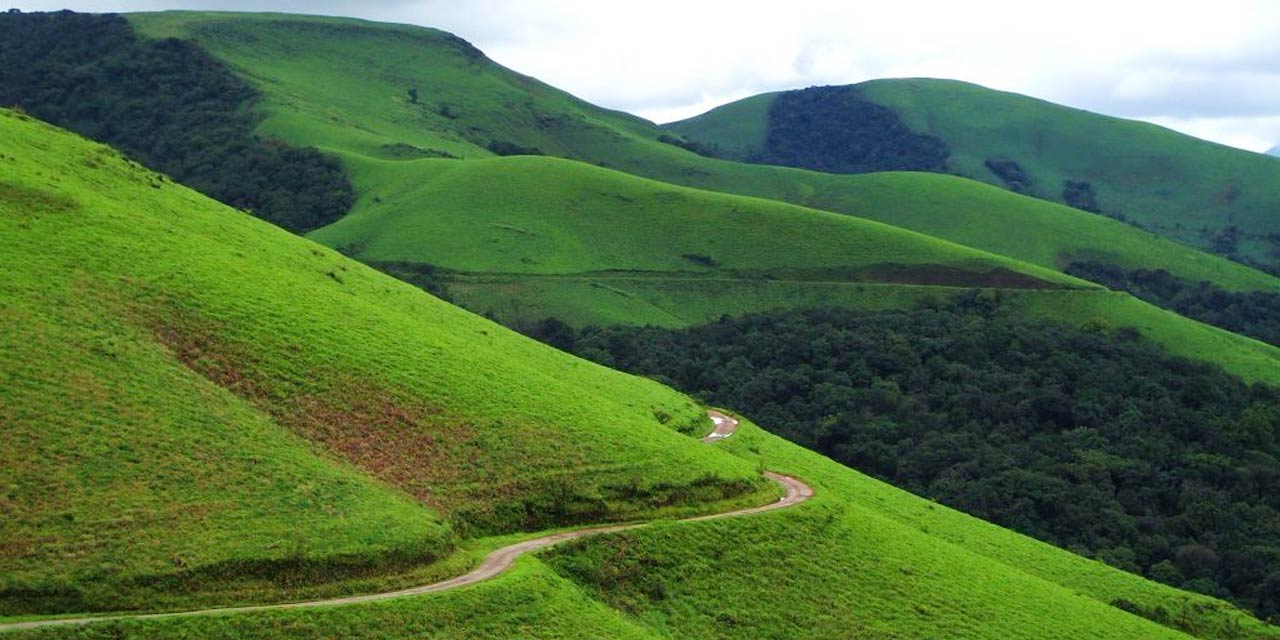 Kemmangundi is a sprawling hill station near Chikmagalur, with mesmerising views and the aroma of beautiful gardens. This hill station offers a perfect summer retreat for nature lovers. And it's among the must-see places to visit in Chikmagalur in one day.
The Raj Bhavan guest house is a popular point in Kemmangundi. It has a children's park and gardens for kids. You can also spend time enjoying the sunset and sunrise from this point.
Natural beauty takes all different forms, ranging from streams and waterfalls to forests and gardens in Kemmangundi and around. On the way too, you'll come across many waterfalls and viewpoints to eye-soothing landscapes. Adventure lovers can also catch panoramic views of the valley along the numerous trekking trails.
Things To Do: Trekking, Picnic, Relaxation
Entry Fee: Free
Timings: 6 AM to 6 PM
Ideal Duration: 2 hours
Distance from Chikmagalur: 61 km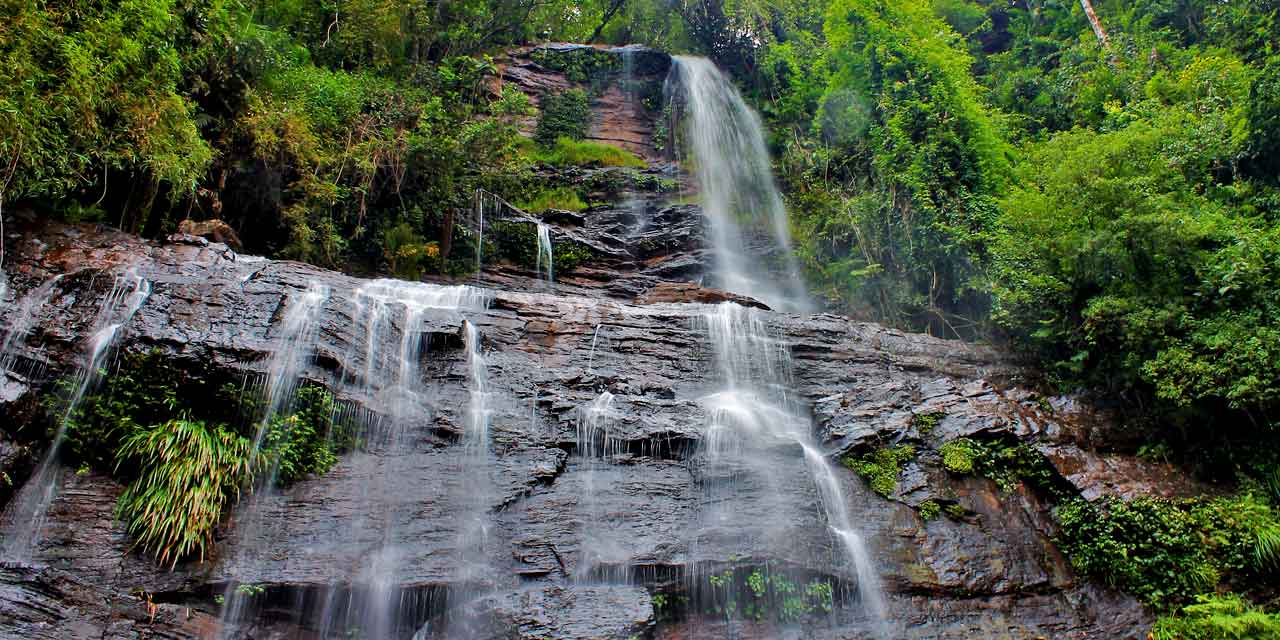 Jhari Falls, also referred to as Buttermilk Falls, is a cascading waterfall surrounded by dense forests and coffee plantations. It's close to Baba Budangiri, and its charm attracts many nature lovers, wanderers and experience seekers every year.
The waterfall is in an excellent location that soothes your mind and soul. It's a delightful treat for anyone looking to bask in a peaceful ambience of flowing waters.
You can experience a splash in the pool formed by the waterfall or bring out the adventurer in you for trekking. You can also choose to sit back and admire the harmony of nature. The place offers several opportunities for photographers to click some unforgettable pictures.
Things To Do: Picnic, Swimming, Trekking
Entry Fee: Free
Timings: 8 AM to 5 PM
Ideal Duration: 1 hour
Distance from Chikmagalur: 23 km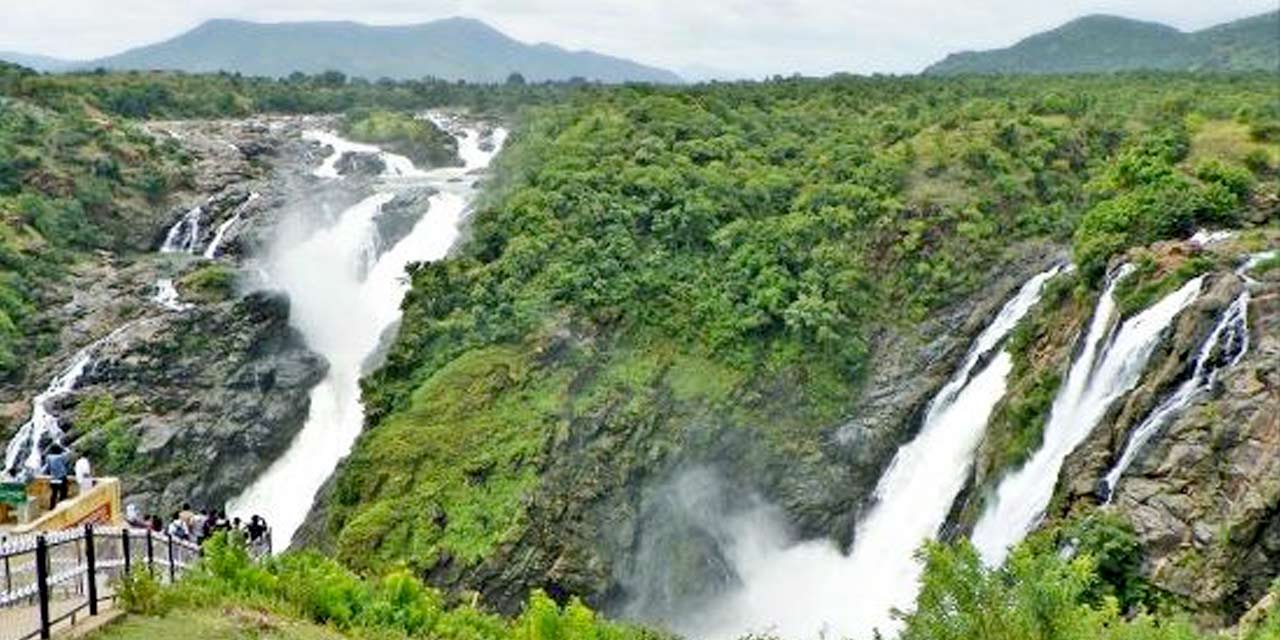 Manikyadhara Falls is another of the popular waterfalls to visit in Chikmagalur. It's a perennial waterfall situated by Baba Budangiri. The beauty of the water falling through lush vegetation is something you must witness.
It's an excellent location for a day trip, offering a refreshing break from daily life. You can spend quality time with loved ones in its green and unspoilt surroundings. The waterfall is frequented by trekkers and nature enthusiasts too.
Besides its breathtaking scenic appeal, the waterfall is believed to have healing power against many ailments. It's a sacred pilgrimage site for both Hindus and Muslims.
Things To Do: Pilgrimage, Trekking, Picnic
Entry Fee: Free
Timings: 6 AM to 6 PM
Ideal Duration: 2 hours
Distance from Chikmagalur: 33 km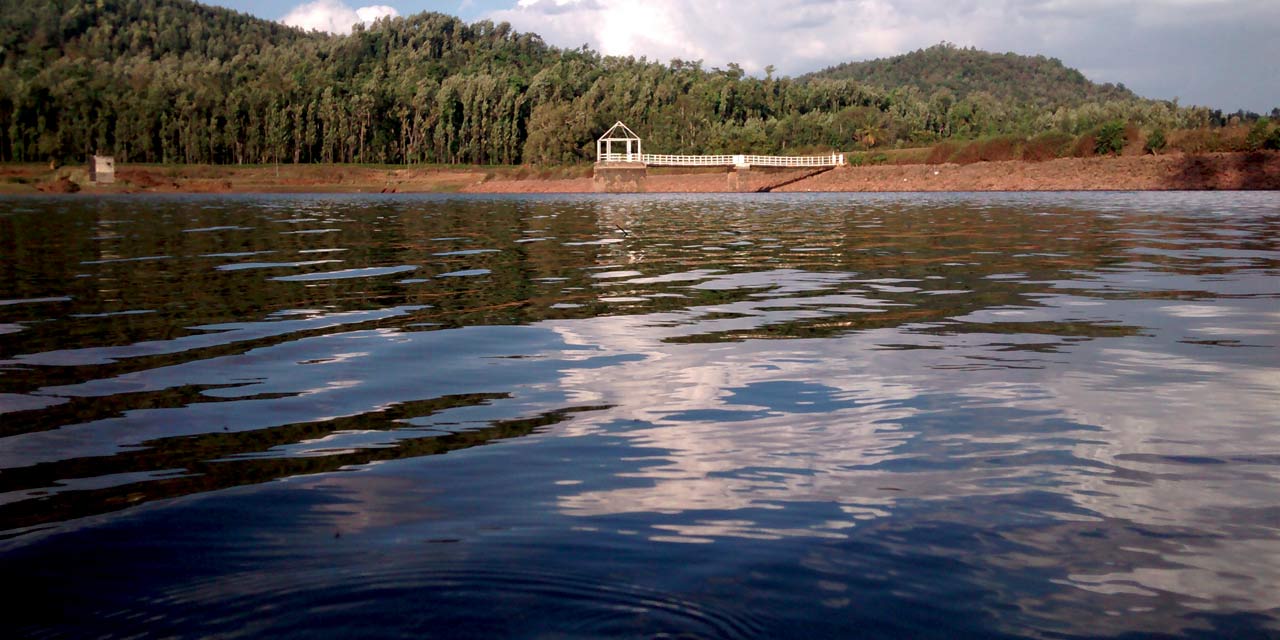 Hirekolale Lake is in the foothills of the mountain ranges surrounding Chikmagalur. The lush greenery further beautifies this calm and serene lake of the town.
The place is a favourite among nature lovers and local photography enthusiasts. It offers some mesmerising views of the landscape in the twilight hours. Here, you can click photographs and spend time with your loved ones. It's among the best places to visit in Chikmagalur for couples.
You can just sit by the lake and admire the captivating scenery for hours. Situated amidst huge mountain ranges, the backdrop presents a picture-perfect setting for postcards.
Things To Do: Photography, Picnic, Relaxation
Entry Fee: Free
Timings: 6 AM to 6 PM
Ideal Duration: 1 hour
Distance from Chikmagalur: 10 km
Coffee Museum (or Coffee Yatra Museum) takes you on a journey to the best coffee in the world. It acquaints you not only with the history of coffee but also the different aspects of coffee processing.
The Coffee Board of India runs this thematic museum for coffee lovers. You can read intriguing facts, go through the production process and watch excellent documentaries and short video presentations about coffee. Plunged in the fresh aroma of the coffee, you can study coffee production, right from harvesting to delivering them to your kitchen.
A visit to the Coffee Museum serves as an educational as well as a recreational tour for people of all ages.
Things To Do: Learn about coffee production
Entry Fee: ₹20 per person
Timings: 10 AM to 5 PM
Ideal Duration: 1 hour
Distance from Chikmagalur: It's within Chikmagalur
Other Places to Visit in Chikmagalur
When you're in Chikmagalur, you must not miss taking a tour of the coffee plantations. The wholesome aroma of fresh coffee pulls everyone toward them. The tea estates around also are visit-worthy. You can go for a stroll, try different flavours and relax amidst the greens.
The region around Chikmagalur is also spotted with dozens of small and large waterfalls. Hebbe Falls, Shanti Falls and Hanumana Gundi Falls are among the most popular. Nature lovers and adventure seekers alike love these falls. Adventurers can also check the trail at Z Point. It's a challenging trek passing through lush green valleys.
If you have time to spare, other good places to visit in Chikmagalur are Ayyanakere Lake and Mahatma Gandhi Park.
Among the other exciting places to visit around Chikmagalur are Bhadra Dam, Bhadra Wildlife Sanctuary and Kudremukh National Park. Kudremukh boasts of enthralling mountains, pristine waterfalls, and lush green landscapes. It is known for bird watching and trekking.
During your tour, you can also pay a visit to Annapoorneshwari Temple, Veeranarayana Swamy Temple, and Sringeri Mutt. Kodanda Ramaswamy Temple and Inam Dattatreya Peetha are other religious places around.
---
Nestled amidst mountains, Chikmagalur is one of the best hill stations in Karnataka. Beautiful pathways, vibrant gardens and gurgling waterfalls dot the length and width of the town. Lush meadows and dense forests also delight tourists.
Whether you want to go for an adventure or looking for a peaceful escape, this hill station fits the bill. Apart from the natural wonders, Chikmagalur also has many architectural wonders and mystical temples to explore.
So, plan a visit to take in the beautiful scenery and bask in the coolness of fresh air. You can explore the top places in Chikmagalur in a day and return comfortably to your daily schedule.