Chikmagalur is a quaint hill station in the Malenadu region of Karnataka. It is an ideal destination for those seeking some time off from their routine life. The views are stunning and you can see plenty of waterfalls. Book our Chikmagalur Darshan Packages for spending a day dedicated to sightseeing in Chikmagalur.
The popular hill station of Chikmagalur offers endless opportunities for adventure. You can explore the terrain, take leisurely hikes or go on daredevil treks with your friends to see some breathtaking views of nature.
Catering to the needs of travelers of varying ages and interests, Chikmagalur Darshan Packages by Holidays DNA are designed to provide a relaxing experience to all.
Our listed cab vendors from Chikmagalur ensure you do not face any discomfort and can explore the town thoroughly. Offering several 1 day tour packages, they allow you to select the sightseeing places based on your interest.
In addition to this, you can also add or remove the sightseeing places to customize our Chikmagalur Darshan Packages. Besides visiting the town, you can visit the surrounding areas also. You can book our Chikmagalur tour packages with stay and hotel for more options.
The wide variety and customized Chikmagalur Darshan Packages, are provided by trusted drivers and cab services. They make your stay comfortable and take care of your needs as you visit the various sightseeing places in Chikmagalur.
Some of the places in Chikmagalur that you can visit on your Chikmagalur Darshan packages include: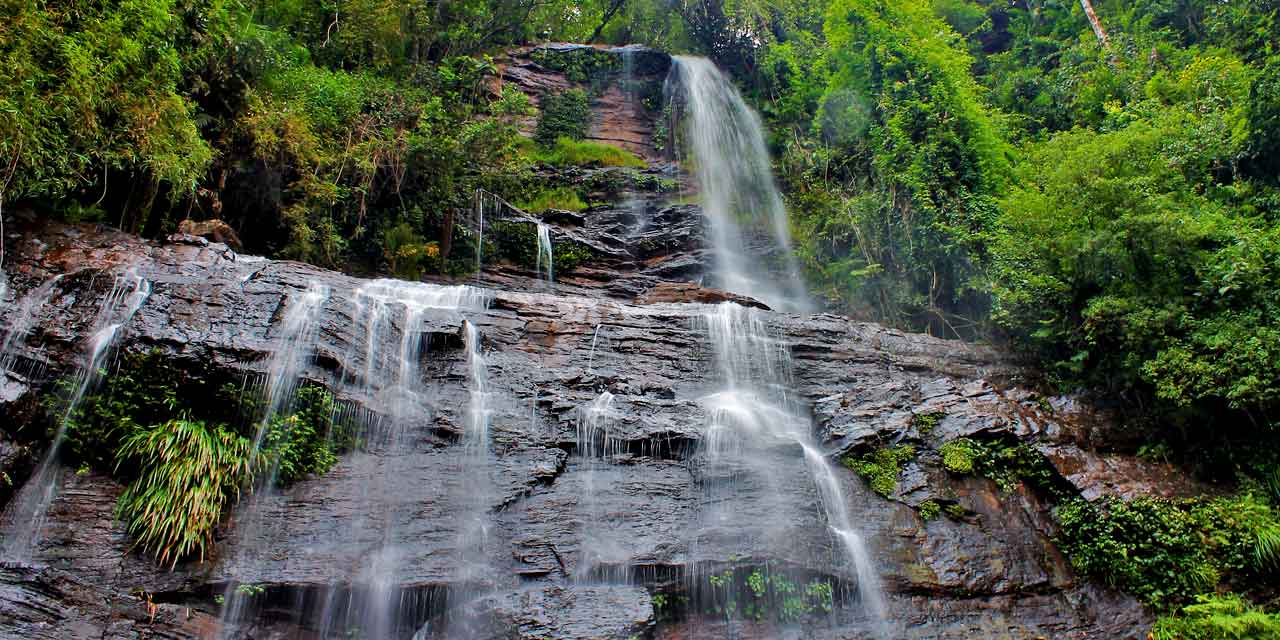 Jhari Waterfalls is one of the most famous waterfalls in Karnataka. It is also called the Buttermilk Waterfalls. The lush green forests and coffee plantations that surround this waterfall make it an ideal destination for those who want to relax, away from their busy lives. The pool beneath the impressive curtain of water makes an ideal spot for hanging out with friends and family since you can splash around together.
The Coffee Museum is a must-see for coffee lovers. You can learn all about this delicious beverage and experiment with different recipes too. Not only will you get to enjoy the history and process of preparing the delicious beverage, but also sip on some new concoctions. There are many interesting things you can learn about coffee and its production from the bean to how it is packaged. The museum features a coffee encyclopedia and runs documentaries on the different varieties of coffee available in the region.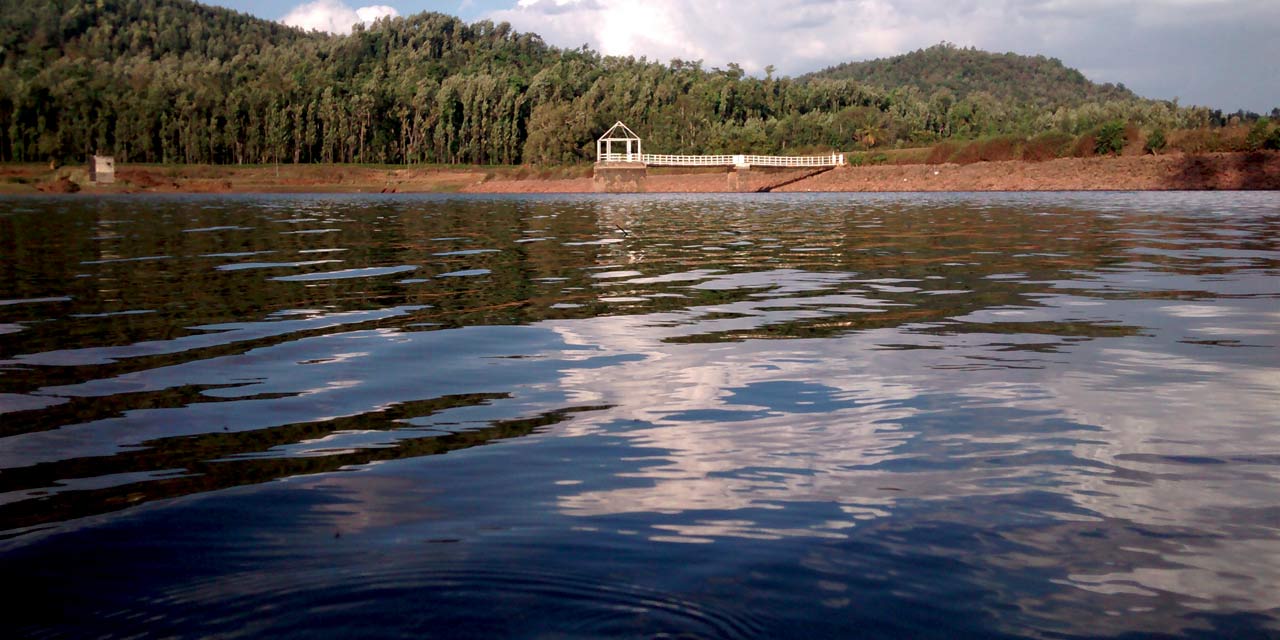 Hirekolale Lake is a pristine spot that you can easily spend 1-2 hours at, especially from September to March. It is the best spot in Chikmagalur for viewing the sunrise and sunset. It is a man-made lake that was built to provide drinking and irrigation water to Chikmagalur town and the nearby villages. The beauty of the lake is enhanced by the forest-covered mountains of the Western Ghats. You can cherish the amazing vistas and enjoy a picnic in the serene ambiance.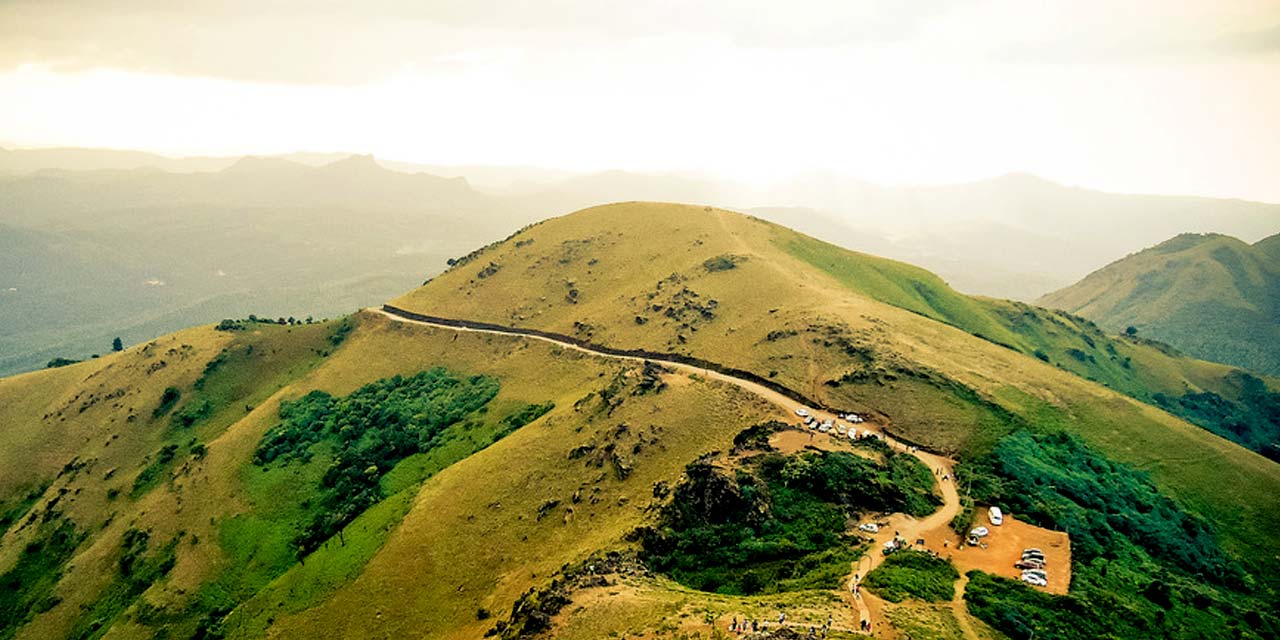 Climb 464 steps made of concrete and stone to reach the summit of Mullyanagiri, the highest mountain peak in Karnataka with a height of 1950 m. It is a thrilling experience as you can enjoy astounding views of the region. You can try adventure activities like trekking, hiking, mountain biking, and rock climbing.
There is a folk tale associated with the area which interests tourists besides the calming ambiance of the hills. Tapasvi Mullapa Swami is believed to have meditated in the caves near the Mullayanagiri peak. You will be charmed by the lush fields and misty weather.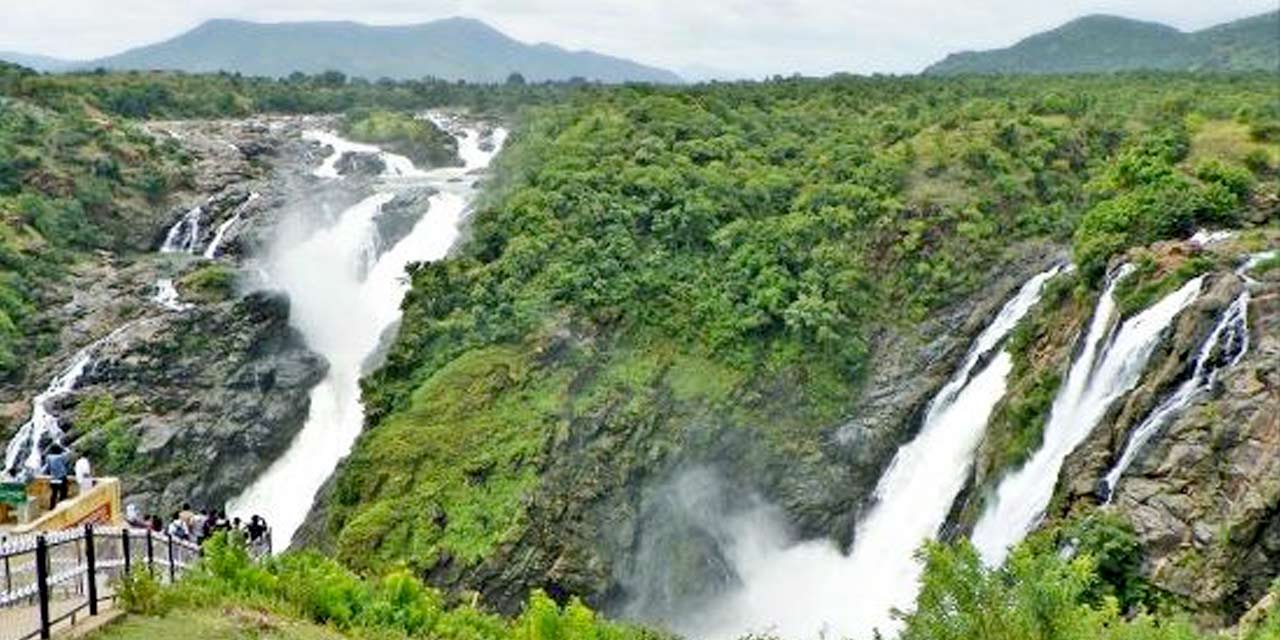 Manikyadhara falls is a stunningly beautiful waterfall that can be reached by descending 200 steps. The view of the waterfall is worth every effort. The waterfall is linked to a legend that mentions the waterfall that appeared when Baba Budan, a Sufi saint prayed for water. It is a pilgrimage site for locals and water is considered holy.
Manikyadhara waterfall offers stunning views, a serene environment, and an opportunity to take in the natural beauty of the region. You can spend time clicking pictures and relaxing in the lap of nature at this scenic spot.
6. Ballalarayana Durga Fort
The Ballalarayana Durga Fort is a fascinating, abandoned fort that dates back centuries ago. The trek to this historic site takes about four hours through the lush forests on slopes of mountainsides where you can enjoy some fresh air and beautiful scenery while also getting away from all your worries.
The sturdy and ancient fort was constructed by the Hoysala Empire. The fort stands atop a mountain at 1509 meters. From here you can watch brilliant views of the gorgeous hill town. It is one of the best places to witness the sunrise and sunset with your loved ones.
---
To add a bit of fun to your trip, visit the stunning Bhadra Dam. The dam hosts water activities and adventure sports like kayaking, water cycling, sailing, and boating activities with your loved ones. Kudremukh National Park is a stunning sightseeing place for nature lovers. The rich flora and fauna offer a treat for your senses. You can spend time rejuvenating in the lap of nature.
Similar to our list of top cab vendors offering Chikmagalur Darshan Packages, we have also offered a list of top tour packages for Delhi darshan tour packages, Chennai darshan tour packages, Kolkata darshan tour packages, Hyderabad darshan tour packages, and Mumbai darshan tour packages.
If you want to explore more from the region and can spend an extra day or two or simply want to go further from Chikmagalur on your Chikmagalur Darshan Packages, then you can choose an exclusive tour to places such as Hebbe Falls (26 km), Bhadra Wildlife Sanctuary (26 km), Kalhatti Falls (28 km), Z Point (27 km), Sringeri Sharada Peetham (57 km), and Belavadi (25 km).
Excited to explore? Hurry call our experienced team now to witness the best of Chikmagalur in 1 Day with Darshan Packages!